Betfair Automatic Betting Softwares
Since Betfair burst onto the scene betting has changed for a lot of people in many ways. Some have stayed with the traditional bookies, but many have found a place for both or just the exchange (Betfair).
Some have had wins and now bookies have closed their accounts, Betfair will not do this is you win too much.
Yes, there was a big merger Paddy Power (52%) and Betfair (48%), at a market value of £5 Billion in 2016.
So even the bookies can see that the betting exchange plan is the future.
Betfair is more a software company than a betting company, and that is why developers of software like us can write software that Betfair let run directly into their computers.
So now Automated betting is real, our software links into Betfair and acts to the instructions you set up (set and forget).
Since Betfair have reverted back to One wallet, everyone with a betfair account can now bet on Australia and New Zealand (goodbye Australian wallet).
Our softwares caterer for Horses, Greyhounds, Football and Sports.
Below is a small blurb on each, if you click on the Click Here links, you will find video's and what others (users) have to say.
So grab a coffee or cuppa, and have a look at a new approach to betting.
Thanks and enjoy.
Steve and Michael
Horses
Saw Deluxe (Horses)

Betting on Horses, both Thoroughbred and Harness, in all countries that Betfair bet on.

Such as Ireland, UK, Australia, New Zealand, South Africa, USA and more.

The software is a deluxe (or options) than the standard "Stop At A Winner " that we first released, afew years ago. You can still get that original version see below.

The deluxe version allows:

Backing:

 First 5 in the betting (you chose).
Win and Place Markets
10 Tabs, so you will not miss races, if there are delays or clashin starting times.
Mexican Wave option (spreads betting).
Select, Non handicap or handicap races.
Profit Delta, adds an extra profit target if required.
Loss recovery staking, or level.
Covers all Betfair horse and harness racing.
Allow Harness racing.
Ability to transfer profits to losing columns.

Laying:

Same as above; except No Profit Delta is available.

Dutching:

Backing Market, Win / Place
First 5 in the market (you chose)
Loss Recovery or Level Staking
Stop At A Winner (horses)

This was our first Auto Betting Betfair software, and took a while to develope, lots of sleepless nights testing 1,000s of races, and over 50 rewrites.

This software was the bases to the NEW SAW Deluxe that you can see above.

Originally we wanted to keep the software simple and easy to use, and we have choosen to keep it that way.

You can Back and Lay on Auto pilot.

We have reduced the price of this software (half it's price it was selling for).

Click Here to see much more including Videos and Testimonals.
Steamer-Drifter Bot (Horses)

There are two types of bets it makes, and as the name suggests they are Steamer Bets (horses who's prices are shortening, and therefore favoured by the punters to have a good chance of winning.)

And the polar opposite are the Drifter Bets these are horses who's prices have increased and are not fancied by the bulk of the betting public, also could be bookmakers laying off bets also.

You can choose to bet either both the drifters and the steamers, drifters you will be laying (not to win the race) and steamers betting they will win.
Greyhounds
Stop At A Winner for Greyhounds.

This software, is the same format as SAW DeLuxe for horses, but it as the name suggests it is on Greyhounds, meetings that are covered by Betfair.

Covers, UK, Ireland, Australia and New Zealand.

This software is not always available, as liquidly is not a good as the horses so we often withdraw it for months, and then release 10 more licences.
Football
APS DeLuxe (Auto Profit Soccer Deluxe.)

This software is can handle 120 football bets at one time!

Once you set your settings, you can leave it running, and it will follow and track all the football action.

This software covers 100s of Leagues, every match Betfair covers.

Markets the Bot (Software covers).

Match odds
Under/Overs
Both Teams To Score
Correct Score
Draw No Bet
HalfTime-Fulltime
Double Chance

You have 3 Backing Tabs, and 3 Laying Tabs, so plenty of options for you to set up.

Betting Football was never this much fun. And it all happens automatically.
Auto Profit Soccer (The Original)

This software was the first football one we did, and still is doing the business.

While not as many bells and whistles as the Deluxe version, it still will satisfy a lot of punters.

Markets the Bot (Software covers).

Match odds
Under/Overs
Both Teams To Score
Correct Score

Check out a whole lot more Click Here
Lay The Draw (Football)

What Can The Bot Do.

1. Bet when you are not there, if it is set to do so.

2. Bets to the instructions you set, providing the odds are available.

3. If you are in decent profit at any stage of the game, YOU should get out of the trade. But can you do it every time correctly???…answer is NO. There will be some days when you will be caught in emotions and your hard earned profit from many games will be gone in just one bad trade.

4. Records all bets that the bot only makes. so you can see the value in it.

5. Add a new avenue of income for you, and interest.

6. Enable you to bet more matches, even when you are a sleep..use the added features to improve you quest for PROFIT.
Sports
Super Sports Bot(15 Sports)

SuperSportsBot can bet on 15 sports on Betfair without you.

Covering worldwide sports: Tennis, Rugby, Rugby League, Cricket, Basket, Hockey, Boxing and more

Top Features for SuperSportsBot

Software that bets on 15 sports game Betfair covers
Can bet upto ten games at once.
Has a money management built in plan
Runs on windows based PC, Laptops or VPS
Makes a profit mostly daily
When you can't bet , it can and when you can, it still can
Covers Match odds market for all sports
Bet 24/7 if you want it to

It is all here, complete with a step through video guide on how it works.

Minute to set up, hours of fun watching it build your bank.

Check out a whole lot more Click Here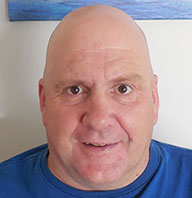 Thanks for the visit.
Steve Davidson